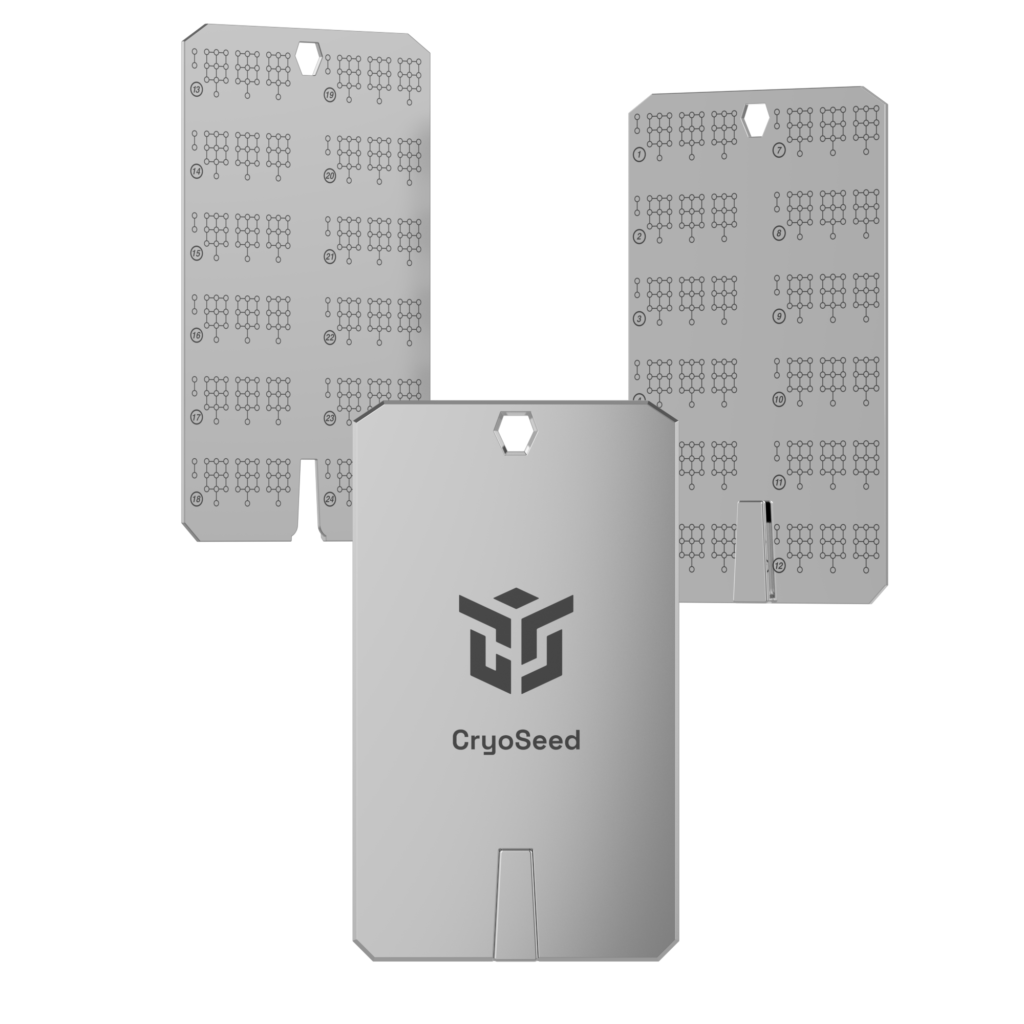 Berlin startup CryoSeed (Seed Industries) announces their flagship product, 'CryoSeed – Genesis', a lockable, steel, wallet recovery product, and reveals a limited-edition cypherpunk-inspired 'Taylor Series' collection, produced in partnership with futurist tattoo artist. Available Jan. 3rd 2023.
CryoSeed unveils their flagship cold wallet backup product. CryoSeed – Genesis, the novel, lockable seed phrase recovery solution, becomes available for purchase today, January 3rd 2023, the 14th anniversary of the Bitcoin – Genesis Block. Features include: innovative locking design, encoded seed phrase scheme, corrosion resistant, fireproof and more.
"We believe that CryoSeed – Genesis fills a void left by other wallet backup providers," comments 26-year-old CryoSeed founder Jivala G. Touzard, "especially when it comes to security considerations such as the speed with which a seed phrase can be extracted and digitized". The patent pending 'slide and clasp' design allows the steel Genesis plates to be secured with any common key or combination lock (<6mm diameter bolt). The seed phrase encoding scheme translates seed words into a collection of points. These secret points are punched into the inner metal surface by the wallet owner using the included automatic punch tool to immortalize their seed phrase. In the event of a physical compromise, the lockable design and encoding scheme act as seed extraction hurdles and extend the window of opportunity to move funds to a secure wallet.
The two piece marine steel (SS 316L) Genesis design is manufactured using high precision (±0.05mm) subtractive CNC methods. After machining, components are sandblasted and passivated for a smooth and protected finish. The 316L steel used for CryoSeed – Genesis is incredibly resilient against corrosion, resists home fires and temperatures up to 1400°C (2500°F). Recoverability is essential, a CryoSeed – Genesis seed phrase remains recoverable even in the extreme event of severe deformation.
Produced in collaboration with futurist tattoo artist, CryoSeed reveals a limited-edition Genesis collection named 'Taylor Series', a set of timeless cypherpunk-inspired seed phrase recovery artifacts. Featuring four design themes with 27 variations each, there are a total of 108 individual CryoSeed backups in this one-time drop. Verify your backup has not been replaced with a simple glance. Secure your wallet in unique style.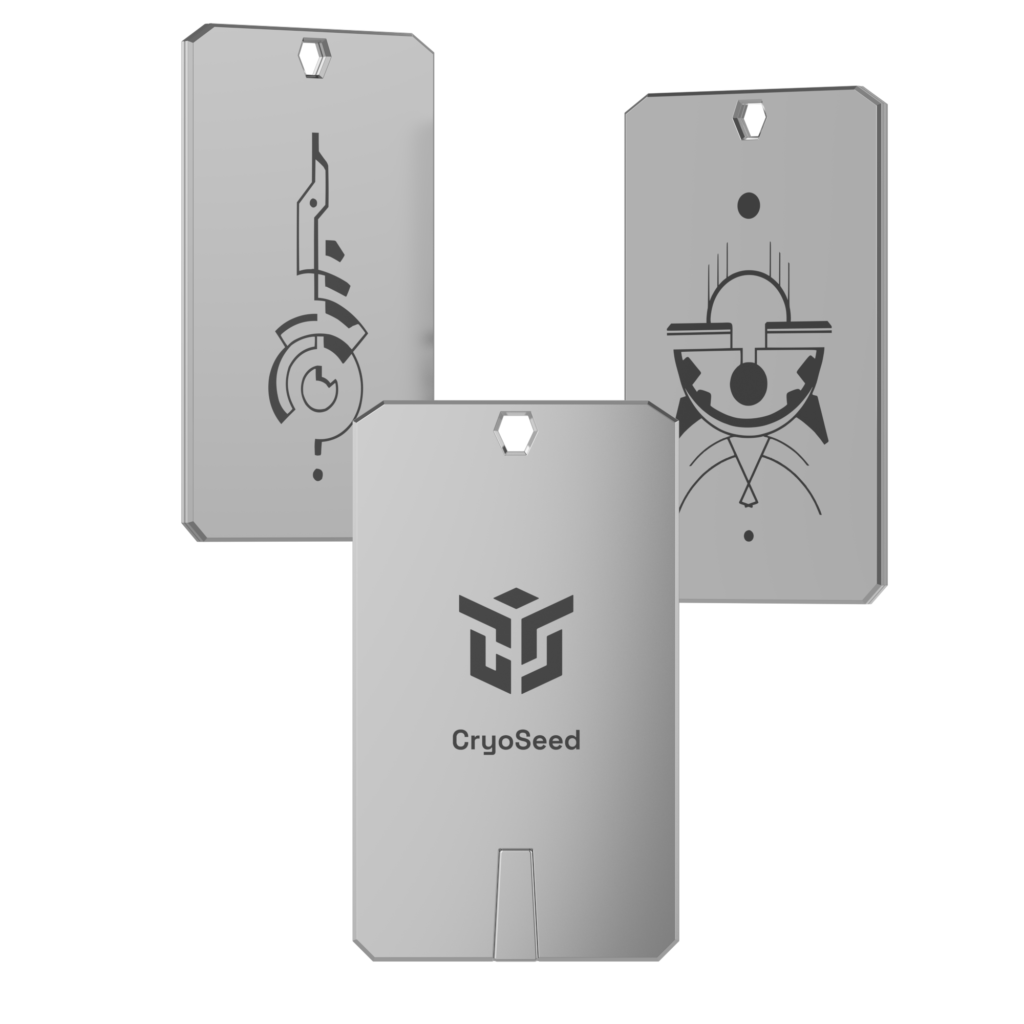 About
With an obsession for wallet security and UX, the lean CryoSeed (Seed Industries) team based in Berlin designs and prototypes elegant tools for self custody. The CryoSeed mission is to build a premium self custody brand with product offerings that help you ensure your cold seed phrase backup can endure the arrow of time. Founded in September 2021, CryoSeed aspires to make saving cool again. www.cryoseed.xyz
Contact
Name: Jivala Touzard
Phone: +49 177 172 6692
Email: touzard@cryoseed.xyz